Cassie Hillinger – Vanoudenhove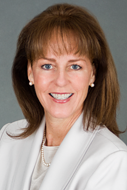 Cassie is a 15-year veteran of the Real Estate Industry. Having been a state and national athletic champion in her early years, she knows the formula for success and brings a winning attitude to every transaction. Her local area knowledge, coupled with a network of allied resources and systems, allows for a smooth transition. You will definitely want her on your side as you navigate the home selling process.
Cassie's passion and enthusiasm for real estate as well as her commitment to excellence and client satisfaction hails from her Management background and are evident in everything she does from showing to closing. She has built long-term client relationships based on her honest, hardworking approach to the business and her desire to help people live their dreams.
Cassie has always been passionate about Planning and Goal Setting to achieve her dreams (be it traveling the world, starting and growing successful businesses, helping children in 3rd world countries, or countless other achievements) and now applies that same determination and drive to help her clients reach their own dreams… be it buying their first home, investing in real estate for long term financial gain, finding the ideal dream house, or selling their home for the most money in the least amount of time.
She is a Certified Luxury Home Marketing Specialist, International Property Specialist, and Negotiation Expert, along with many other designations. She is learning based and loves to educate her clients during the process. She has the acute ability to read the market and price homes accurately to sell quickly. Like a mother bear watching over her cubs, she is a fierce advocate when it comes to negotiating on her clients behalf and protecting their interests.
Cassie has teamed up with her husband Bruno, who has the ultimate artistic skill set when it comes to preparing a home for sale and using multi-faceted high-tech marketing platforms to sell a home. They are the 'go to' team to get a home sold quickly. If you are thinking about buying selling or investing, you will want them on your "Home Team"…
Your home is where your dreams begin… let them help you turn your dreams into reality.
Cassis is a Graduate of Rollins College (Business Major/French Minor). She served as a Director on the North Shore Board of Realtors, Chairman of the Northbrook Chamber of Commerce, Chairman of the NBK Industrial Commercial Development Committee, and as a Member of the Rotary Club and currently serves at Willow Creek and BSF International.
Cassie@kw.com
Mobile: 312-259-9055
Office: 224-633-9293
Bruno Vanoudenhove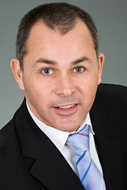 Bruno has teamed with his wife Cassie as full time Real Estate Consultant, Project Manager, Stager, Professional Photographer, Marketing Specialist and Social media Guru. Bruno's artistic abilities are a wonderful compliment to the business/analytical skills Cassie brings to the table.
Bruno's 17 year career working in one of Belgium's top 3 Chocolate companies laid a great foundation for his ability to manage building projects, market new products, develop and design websites, and advertise through many distribution channels.
His background as a Real Estate Investor, Developer and Marketing Specialist has helped to develop his great sense of how to buy, sell, stage or remodel a home for sale, which not only takes a keen sense of design, but also a strong set of analytical skills and negotiating tactics.
Bruno's greatest gift comes from running his own Professional Photography company where his creative eye would always capture just the right composition to magnify the beauty and features of homes. As we buy with our eyes, photos are the first impression of a home and are one of the most important aspects of selling a home successfully. The proof is in the pudding…66% of their properties sell in the first 3 weeks they are on the market.
Hailing from Belgium, he can even do it all in French if you prefer.
BrunoV@kw.com
Mobile: 312-752-5055
Office: 224-633-9293
Megan Thomas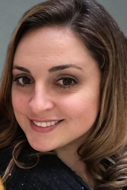 Megan Thomas is the office manager and marketing assistant for The Cassie & Bruno Home Team. She closely monitors each stage of every transaction, from the signed contract to the closing table. Megan has over 9 years of experience in digital marketing, social media, content strategy, management and marketing communications within the Real Estate industry. With an emphasis on service and providing the highest level of professionalism Megan is an integral part of the team.
Meganmyteamkw@gmail.com
Office: 224-655-2210